Just Jags Chauffeur Team
Affordable private chauffeur services for all occasions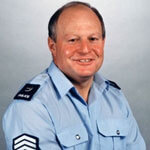 Don Newton - Owner/Manager
Following a 27 year career in the NZ Police, I started Just Jags in 2002. I was driving along the Coatesville Highway when two wedding cars passed me travelling in the opposite direction. I was so impressed by their elegance and the whole wedding chauffeur car hire concept that within half an hour I was scheming how I would obtain two Jaguars and begin my own little wedding car hire and private chauffeur business in Auckland. Jaguars, for me, were the only contenders for the job. My choice of car was the modern classic shaped Jaguar from the early 90's. With the unmistakeable Jaguar lines, the large laid back rear seat and being champagne gold in colour, they offered comfort and style. Our Jaguar fleet now stands at six and counting!
We have chauffeured many couples together with their attendants and family enjoying every moment of it. Knowing how important that special day is we added such extras as the photo session picnic, the no-overtime penalty clause, etc, in an effort to make our Auckland jaguar chauffeur car driven service more attractive and enjoyable for our clients.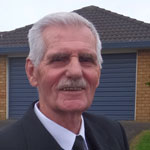 Terry Rapley, Senior Driver
I have been driving one sort of vehicle or another all my life. From military vehicles, passenger buses, and of course our classic chauffeur driven Jaguars! I have spent a lifetime looking after people's needs to get them from one place to another, and now it will be my great pleasure to be your Auckland private chauffeur and drive you and your loved ones for your joyous occassion.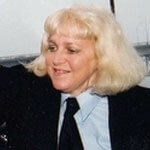 Annabel Law
Annabel was Don's partner in 2002 when she co-founded the business with him. She had a vast background in the travel industry and this coupled with her warm and bright personality enabled Just Jags to establish itself as a highly regarded wedding transport service. Sadly we lost her due to illness in 2008 but her memory will remain with us forever.